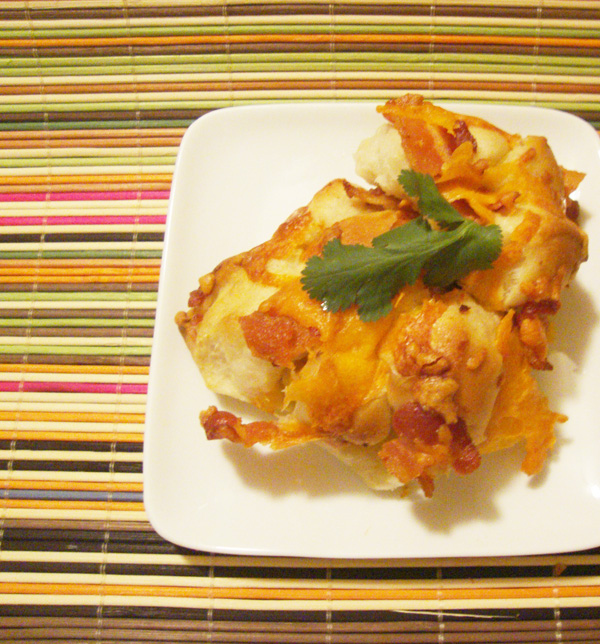 Yes, I know...it's that time again!  This is one of my favorite posts to do because making delicious recipes with Rhodes is as easy as 1...thaw, 2...cut and dip, and 3...top, rest (both the dough and me) and bake!  On a cold, rainy day, the aroma of bacon, cheese and bread filled the whole house as the boys bounded in, hungry from school and work!  Yet another delectable addiction...I mean addition...to our family's Rhodes repertoire!  You can read all the details over at the Official Rhodes Blog.
But before you go, I want you to know that I'm having a special cookbook give-away this post, courtesy of Rhodes.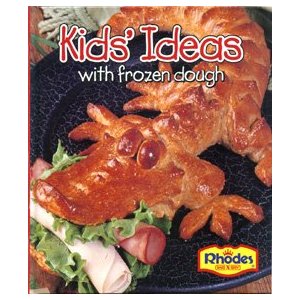 This is a really fun cookbook - either if you have kids or you want to wow your guests/co-workers/friends with your amazing artistic abilities.  (My sister-in-law made a bunny for the family Easter party and it was a hugh hit!  Here's what you need to do:
Visit the Rhodes Blog and leave a comment.  Next, come back here and leave a comment...that's two chances.  For a third chance, you can also go to the Rhodes Facebook page,  "Like" Rhodes and leave a comment.  Each comment will get your "name in the hat" for an extra chance to win - one comment per visitor per site, please.   The contest will go until noon (Pacific Time) on Saturday, April 21, 2012 and the winner will be announced later that Saturday evening. 
Thanks for stopping by and good luck!