At CHA this January, I wandered into the Little Yellow Bicycle booth and caught a glimpse of their new line, Paradise...loved it!  Then I got my hands on some...love it even more!  

Love the colors, love the texture and I really love the flower.  It is always fun to have new product to play with, and I love the embellishments that are part of the Paradise line-up.  I know how to make a pleated flower from scratch, but it is so easy to make one using LYB Paper Flower Kit, like the one  on the above card.  I also really like the embossed stickers, especially the words that are great to use on cards and layouts.

Then of course, I needed to make my own flower that goes along with the line!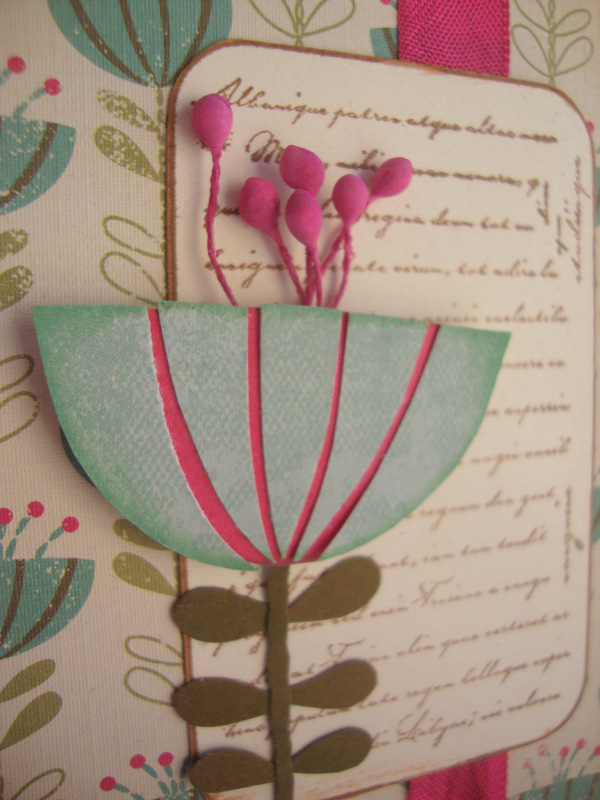 There are some really cute chipboard die-cuts that I have around here somewhere, but I am getting ready for a scrapbooking garage sale and I seem to have misplaced them.  I have layouts that are almost done...will post those another day!